Historical past Of Barbie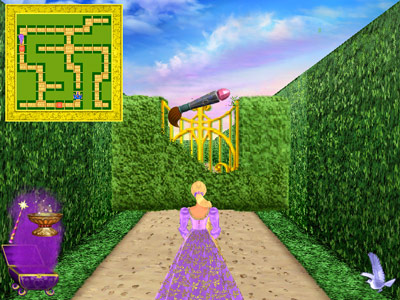 Barbie was going sturdy in 1966! Not only did Mattel add extra dolls and accessories to the Barbie collection, department shops have been moving into the combo by releasing their own particular objects. In 1966, Barbie received 20 new outfits in addition to five that have been repeated from the earlier season. Fashion Queen (inventory #870) was introduced in 1963; this Barbie doll had plastic, molded hair and three hairpieces that got here on a plastic wig-stand. The wigs – a purple flip, a blond bubble and a brunette pageboy – gave Barbie quite a lot of style types. As Fashion Queen Barbie grew standard with little women, extra equipment grew to become obtainable.
This bold princess is trying to find some even cooler outfits than last time! Be a part of her on a very modern quest to search out the hottest tops, shoes, make-up and far more on this costume up sport for women. Barbie was one of many first dolls given to little women who was not an toddler nor required them to nurture her, feed her, or push her around in a stroller.
Midi Marvelous (#1870, 1969); this white satin-lined gown was covered with sheer organdy. It had sheer, three-quarter length puffed sleeves with large embroidered cuffs. The shoulders and double-tiered skirt have been designed the same means. A pale-pink sash circled the waist. The matching hat featured the identical embroidery with a pink ribbon hatband. Equipment included sheer white stockings and bow shoes.
The Princess and the Pauper was Barbie's first musical and featured seven original songs written just for the film. Within the film, based mostly on Mark Twain's story, stars Barbie as Princess Annaliese and a poor village lady named Erika. The two lead very completely different lives however look an identical. So when Annaliese is kidnapped, Erika should fake to be the princess to save the princess and the dominion from the evil Preminger.
Lots of individuals overlook that Barbie was more than just pink, though… thanks so much for studying and commenting! Winter Wow (#1486, 1969-1970); pleated mini-skirt in burnt sienna with a fitted jacket. The jacket was the identical shade; it had brown fur trim at the hem, cuffs, neckline and down the front, as well as three gold buttons. A gold belt circled the waist. A fur" bonnet, muff and thigh-excessive gold-cloth boots completed off the look.